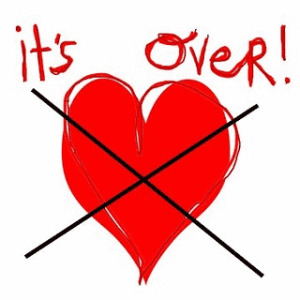 Yesterday I announced to the congregation I serve that after this month I would no longer be their Pastoral Assistant.
For the past three years I have served this church in a non-ordained position as its English ministry leader. I came there as an Inquirer and the church walked with me as I became a Candidate and prepared for my ordination exams. It celebrated with me when I passed those exams and was certified ready to be examined for ordination. There was a time when I thought I would be ordained there, but after many months of delay and disappointment, I felt the Holy Spirit calling me to move on — without another call or back-up plan — for both the church and myself.
Having never left a church before, I had no frame for reference for what this would be like. Needless to say, this was one of the hardest things I've ever had to do.  You don't stay somewhere for three years and not develop abiding connections. You don't provide care for that long without actually caring. You don't lead the mission of a ministry for that long without becoming invested in their direction and their potential.  You try to dry their tears as you hold back your own. Even typing up my official resignation letter was excruciating. Just because it's the right thing to do doesn't mean it's the easy thing to do.
But one thing is for sure: I couldn't stay. I couldn't rest on the relationships I'd built when the Holy Spirit had already said enough was enough. I couldn't prolong the inevitable and make it harder for all of us later. A dear mentor put it perfectly in perspective for me when he told me that as ministers and leaders, our compassion makes us vulnerable. The very compassion that helped move them forward was now keeping all of us stagnant, and I couldn't abide by that. Leaving was hard. Staying would have been harder.
In all of it I have peace. I have peace knowing that I loved them as Christ loves me as much as God empowered me to do so. I have peace knowing that our work there set the ministry on a good path. I have peace knowing that no one could question my integrity or my motivations because I gave everything I had and much of what I didn't for the ministry (though I admit the wisdom in giving so much was at times questionable, but at least lessons were learned and it came from a good place). I have peace knowing that I did exactly what God called me to do there — not to exclude leaving.
And I have peace knowing that, while this chapter is coming to a close, the Great Author has not finished writing our story.
If you're reading this, I covet your prayers. I covet your prayers for a peaceful transition for all of us as guided by the Holy Spirit. Pray for the broken hearts and disappointed souls, that God would mend and encourage them. Pray for my leadership as I now prepare them for my departure and try to focus their gaze forward. And pray for all of us in ministry, for the courage and wisdom to make the difficult and painful choices that are often necessary for us to move forward.