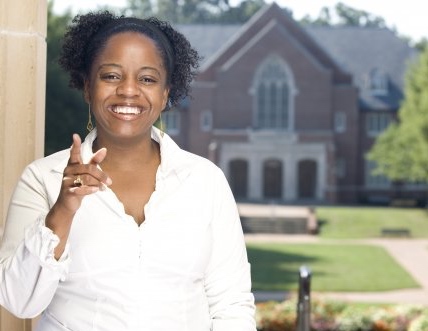 I'd like to introduce you to Zeena Regis in today's edition of "Our New Day Begun." Zeena is a 34-year-old Ruling Elder and a graduate of Columbia Theological Seminary. She calls Anchorage, Alaska her hometown and she works as a hospice chaplain. Zeena's perspective is, I think, critically important and I'm thankful to her for sharing with us today.
***************************************************************
Have you always been in the Presbyterian church? 
For most of my childhood and early adulthood, the only real denomination marker I claimed was Protestant. Growing up in a military family on an Air Force base, we attended the chapel services. The services were basically divded into Catholic and Protestant. It was a vibrant and diverse faith community. We had presiding chaplains who were Baptist, Episcopal, Methodist, Pentecostal, Presbyterian and more. I think those formative interdenominational/ ecumenical experiences have always made it difficult for me to claim one denomination.
Tell us about your current role.
I serve at Harbor Grace Hospice as the Inpatient Unit and Pediatric Staff Chaplain. In my work, I provide spiritual and emotional care to terminally ill patients and their families.
What attracted you to hospice chaplaincy? What is most challenging about it?
There is so much that I love about my work. I am honored that people grant me access to their lives in such a sacred time. There is so much that is mysterious, profound, and frightening about death and I'm always surprised and humbled that folks allow me to hold their hand, laugh with them, wipe their tears, read scripture with them,  watch Maury Povich with them, and whatever else at this disruptive time.
The most challenging thing is seeing how injustice in terms of healthcare is placed in the stark terms of life and death. I have a largely African -American patient population. So many of my patients meet their death not solely due to illness, but also because of having access to healthcare, not having an advocate in healthcare, or not being listened to by medical professionals. I sit with them knowing that things could have been different if they belonged to a different race or social class.
Who/what encouraged or inspired you to enter ordered ministry?
I serve as a Ruling Elder in my congregation, but not a Teaching Elder. I can't fully articulate why I never completed the PCUSA ordination process. I joined the PCUSA because I started attending Oakhurst Presbyterian Church. I was attracted to the congregation because of their focus on social justice and racial reconciliation. Oakhurst was my only real exposure to the PCUSA and I truly though that their views were representative of the larger PCUSA.
And while I appreciate my education from Columbia Theological Seminary, it also exposed me to the larger PCUSA and that exposure was not altogether positive for me.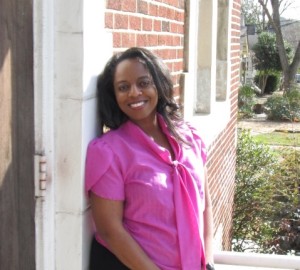 What can we do to encourage more young people of color to seek ordination/leadership in our denomination?
In seminary, I felt that many of my colleagues (especially white, lifelong Presbyterian colleagues) spoke the jargon of PCUSA. I didn't know that language, so I often felt alienated from those conversations and that experience. It kinda felt like a social club that I wasn't a part of. And I felt that most of my colleagues didn't really care if I was part of it or not. It certainly wasn't malicious or intentional. But that's the thing: Inclusion really requires intentionality. And I think I just never felt like my inclusion was especially important.
And I think to encourage more young people of color there has to be a real movement to de-"jargonize" and really truly open up the church. And people always tried to sell me on the polity aspect of the church and that just wasn't enough for me.
I sometimes consider completing the ordination process now, but I feel that my theology has shifted so much from my work in chaplaincy that having an official vocational affiliation with the church just wouldn't fit for me. Being a part of the lay leadership in my congregation fits where I am right now.

How, in your opinion, can the PC(USA) benefit from the perspectives of Black Presbyterians?
The PCUSA has to take seriously how much the church is changing and embracing the voices and leadership of people of color has to be a major part of it. I also think PCUSA Seminaries really need to examine the white supremacy in their curriculum. Theologians and scholars of color cannot continue to be marginalized in the classrooms and thinking.