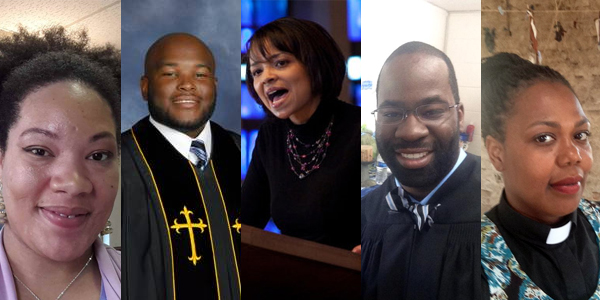 I am so excited! Since this is Black History Month, I'm going to be introducing you to a number of amazing people who have a few things in common: they're young, they're Black, and they're leaders in the Presbyterian Church (USA).
These are the people who are currently making both Black history and Church history, which is why I've named this feature "Our New Day Begun," borrowing from a line in James Weldon Johnson's "Lift Every Voice and Sing" (a.k.a. the "Negro National Anthem"). Everyone you will meet in this feature is either a teaching elder (pastor, chaplain, etc.), ruling elder (congregational leader), candidate or inquirer (in the ordination process), or otherwise in leadership in their respective congregations and presbyteries. They come from all over the country, minister in a variety of settings, and have some important and thoughtful offerings for our denomination and the whole Church.
I do hope you'll stay tuned, ready to listen and be inspired.  Happy Black History Month!
UPDATE (2/5/15): In the interest of convenience, below are links to each profile as it is posted, so you don't miss a thing: