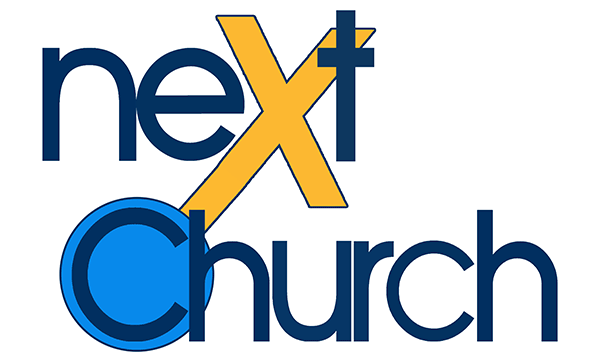 I'm reflecting on my time at this year's NEXT Church National Gathering in Chicago. I feel odd calling it a "conference" (because NEXT Church is much more than that), but the National Gathering is, for me, one of the few conferences that makes me not want to miss a single second of any offering, any workshop, or any worship service. It's a welcomed jolt of creativity, innovation, and inspiration during a time in the liturgical year when we church workers often feel like we're hamsters spinning on our wheels; running frantically to nowhere.
This year's National Gathering had no short supply of epic moments. With over 600 in attendance, it was the largest to-date — and I wonder whether we'll soon outgrow being able to host it in a local church! We were all together hearing from Diana Butler Bass when word came of the ratification of amendment 14-F to our constitution, effectively allowing for the marriage of same-gender couples. The reaction to that was just, well, take a look:
But right out of the gate and at the very beginning of the conference, I was surprised and impressed by NEXT Church's acknowledgment of our denomination's lack of diversity and failure to have and/or sustain the difficult conversations about race. Tiffany Jana and Matthew Freeman presented a thought piece and answered some thoughtful questions on what we have done, have failed to do, and can do going forward in the work of reconciliation (or conciliation) and inclusion. Disappointingly, a workshop for the same day that planned to further these conversations didn't receive much interest during conference registration, but a lunch-time conversation and a revival of the workshop ensured the work would continue. I was happy to see that, and though I'd signed up for a different workshop, I still participated in the lunch-time conversation. Bruce Reyes-Chow's Wednesday IGNITE presentation was insightful, inspiring, but woefully short (I totally wanted more!). And one could look out at the crowds and see this was probably the most diverse lot that has ever attended the National Gathering.
NEXT Church, you've encouraged me in the knowledge that these things aren't flying under the radar. They aren't just important to a few of us. They are of significance to the whole Body. And now I hope to encourage you to continue the work.
This year's gathering was in Chicago, a city that is painfully segregated along racial and socio-economic lines. Next year's gathering will be in Atlanta, which is a city with a strong African-American population and a strong income disparity — again, along racial lines. It is a city instrumental in the history of both the Civil War and the Civil Rights Movement. Please acknowledge this in crafting next year's message. I grow so weary of hearing our denomination talk about decline as if we are victims. The truth is, when compared to the demographics of the whole country, the PC(USA) is both whiter and richer than the nation of its setting. We're not struggling as much as we think we are. Where we struggle is in adapting our model for ministry and accepting that ordered ministry and church/mid-council spending and operations will have to make changes. If anything is threatened, it's our privilege, but for those of us who never had it, that's not exactly cause for panic.
NEXT Church always leaves me hopeful and encouraged by the way in which the Spirit is moving in our church. I celebrate that more and more we are making room for those who have historically been excluded from the Table. And as much as my heart swelled to hear 14-F had been ratified, I was also sadly aware that ratification of the Belhar Confession still has not happened.
On behalf of those who are still smothered in a racist hegemony, can we get Belhar through as well? Pretty please? #pcusa #NEXTChurch2015 — T. Denise Anderson (@thesoulstepford) March 18, 2015
A confession that calls to the carpet hegemony and racist systems that have pervaded the Church — yes, even the Presbyterian Church (USA) — is still sputtering along. At this point, we have had enough presbyteries vote that it could have been ratified already, but yet it sputters.
I would hope that NEXT Church would play an integral role in helping our denomination come to terms with its own past and present prejudice. You've started the work, NEXT Church. Now continue it. Be clumsy, but continue it. Make mistakes, but continue it. We cannot be the "next church" authentically without this piece.
As always, you've refueled my fire for ministry and given me hope for the future. Thank you, and keep up the important work.
Sincerely,
Rev. T. Denise Anderson