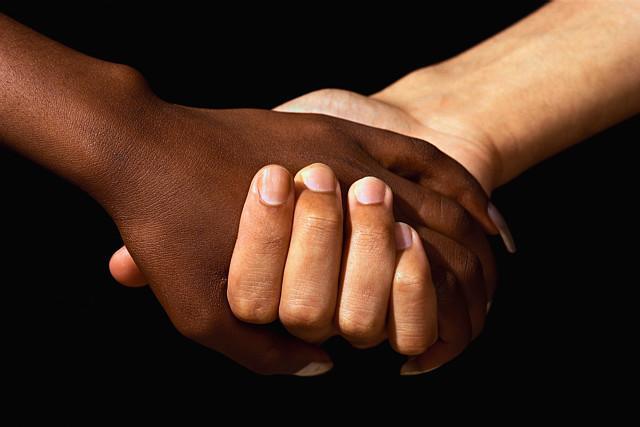 "You hurt me. You hurt a lot of people but God forgives you, and I forgive you."
That's what Nadine Collier, daughter of Ethel Lance, said to her mother's killer at his bond hearing. One-by-one, family members of the people Dylann Roof ruthlessly killed during Bible study at Emanuel AME Church addressed him. And one-by-one, they expressed forgiveness.
The radical forgiveness modeled by these bereaved souls has had a number of people singing their praises. They've been admired for their Christ-likeness. Many have found their posture aspirational .
"I don't think I could have done that."
"They're better Christians than I am."
"That's that 'next level' Christianity!"
They've been held up as shining examples of what it means to forgive as Christ commanded.
Then there's the unintentional consequence of such radical forgiveness: guilt. The guilt of a rape victim who, even years later, still can't bring herself to forgive her attacker. The guilt of a grown man who can't seem to forgive his abusive mother. The guilt of being unable to shake off those feelings of anguish, anger and resentment toward people who hurt you — even if they've apologized for it.
Let me provide whatever pastoral care I can to those who are struggling with that guilt right now: it's alright. You're alright. Really, you are. Forgiveness is not a one-time event. Forgiveness is a process, and not a linear process at that. Some crappy days will often follow some good ones. One day you'll feel incredibly light and unaffected, and the next day you'll wrestle with your own rage and have to talk yourself out of strangling someone (hopefully you'll be successful in that). Such is the case for all us, even those of us who read our Bibles every day, pray constantly, and never once miss a Sunday at church. Your capacity to forgive is not related to your godliness. Even those of us who understand the importance of forgiveness will be challenged by its arduous process, including the friends and family members of Roof's victims.
They have courageously committed themselves to forgiving Roof. But they, too, will have rough days ahead. They are not exempt from the process or its emotional roller coaster. Praying and having their community around them will definitely shore them up in these coming days, but it won't lift the process off their shoulders. The process of forgiveness is God-created, and we're no more rooted in our faith by skipping it. So I hesitate to look at these loving individuals as exceptions to the rule or excused from the effects of trauma. There seems to be something else going on here.
This, to me, does not look like a failure on their part to honor the necessary process of forgiveness. This does not appear to be a compulsion to embody a religious doctrine. This is likely an act of subversion toward the person who killed their loved ones and, ostensibly, the system that created him. Their actions are in the same spirit that has for centuries emboldened Black folks to find morsels of joy and magnify them in the faces of their oppressors.  This is not just an act of radical forgiveness, but of radical resistance. This is them heaping their hot coals — a holy practice akin to flipping the bird to the system.
I could be wrong, but I don't think these folks care anything about being our examples. I think they care more that they're not like Roof. They know that they will be forever changed, but they refuse to be changed into him. If that's the case, then I understand and honor that. But what I don't want is for anyone else to feel compelled to take that on for themselves, especially if they aren't ready.
Black folks have had to assume this very posture for generations. It is quite understandable if you're tired of it. I'm tired of it. I want to exist in a world where pastors preach process from the pulpit. I want to hear that God calls us to forgiveness, but that it's also okay if it's taking us a while to get there. We can arrive at forgiveness rather quickly, but we shouldn't be expected to — especially not at times like these when existing wounds are opened anew.
For a good perspective on the process of forgiveness and how to faithfully model it, I commend to your reading How Can I Forgive You?: The Courage to Forgive, the Freedom Not To, by Dr. Janis A. Spring. Free yourselves, family; we and ours have experienced enough bondage already. Shalom.