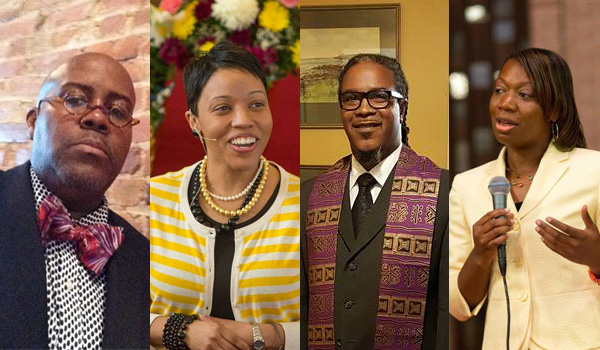 Happy Black History Month! I'm incredibly excited because for the second year in a row we get to hear from some dynamic African-American leaders in the PC(USA). The "Our New Day Begun" series takes its name from a line in James Weldon Johnson's poem and hymn, "Lift Every Voice and Sing," and gives us a glimpse into how the PC(USA) is being impacted and will continue to be shaped by Black leaders. You can read last year's installment here.
A word about this year's installment: Last year it was my intent to hear from young, Black PC(USA) leaders who were still fairly green in their careers — people who were in a similar boat as myself. I was interested in examining some of our shared experiences as we were all just beginning to leave our mark on the church. This year, we're not just hearing from the "young" leaders. This year's leadership profiles come from a variety of perspectives and places in their vocation. Some of those we'll hear from are in the ordination process, while others have years of experience as teaching elders. All of them have fascinating stories and are doing some amazing things in ministry. Whether you're being introduced or re-introduced to them, I'm exited for what they have to tell us all.
On Wednesday, we will start with our first profile. Feel free to bookmark this page, as I will include links to all profiles at the end of the post as they are released.