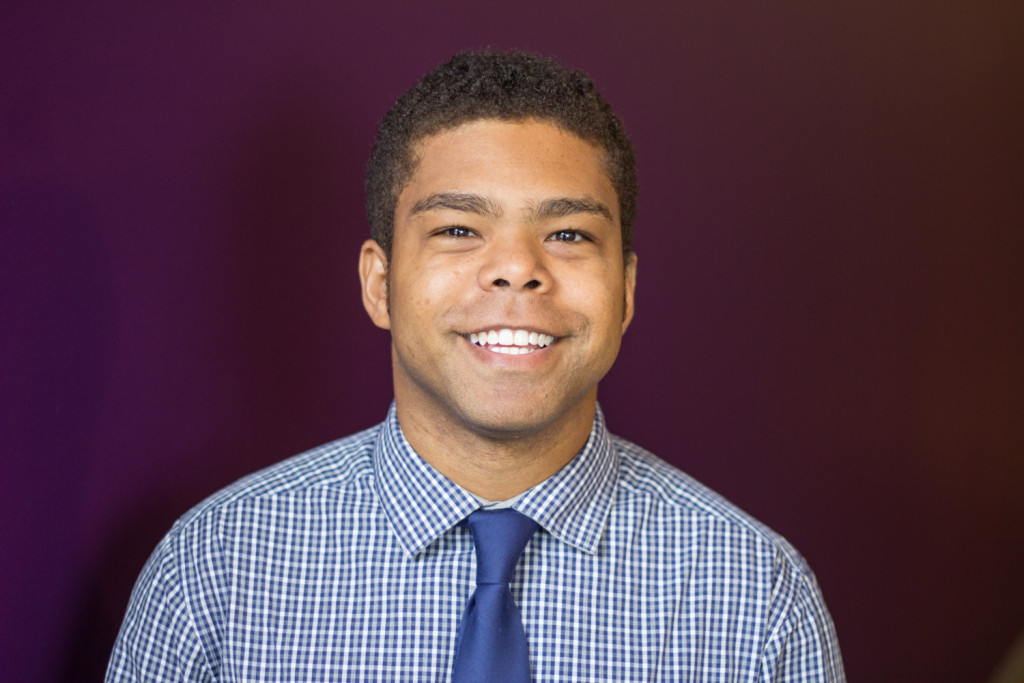 We are blessed to hear from the Reverend Joseph L. Morrow in today's Our New Day Begun. Joe is a specialized minister in the Presbytery of Chicago, serves on the Presbyterian Mission Agency Board, and is one-half of a clergy couple. His vision, intelligence, and wealth of experience are remarkable, and I can't overstate how blessed you'll be once you read what he has to share! 
Are you a cradle Presbyterian?
No, I spent most of my childhood outside of Church period. Growing up I wanted to read philosophy and watch football on Sundays rather than be bothered with organized religion. It wasn't until college that I found my way to a Presbyterian Church. However, as I grew older I became inspired by Presbyterians who adorned my family tree. I found an especially compelling figure in my great grandfather who was a bi-vocational pastor (back before they had a name for it) in Tuscaloosa, Alabama. He used the wealth he built in business to finance homes for those in need regardless of race and economic circumstance in the segregated South and financially support Civil Rights protesters. Figures like him, both historical and contemporary led me to reconsider the Church and ask what theologies made such witness possible.
You have a fascinating professional background. When did you start to discern a call to ministry? What led to that?
Like many, I was initially very resistant of a call to ordained ministry. My first love has always been diplomacy and cross-cultural engagement. An interfaith friendship with a Jewish roommate, led me to Shabbat dinners through which I began to better understand the roots of Christian rituals like the Eucharist. It turned out that looking at Christian faith through a Jewish lens helped me recover hidden value in following Jesus. Ironic? Yes. I left Georgetown an international politics major, but underneath felt an increasing pull toward religious community and faith-based organizations, where I believe the kind of deep rooted, holistic social change I wanted to be part of could be found. So I pursued seminary and spent time working in cross-cultural ministry and global mission in Niger.  Yet I felt significant doubts, plagued by thoughts that "traditional" ministry wouldn't be for me. I left seminary to work in the global technology industry for 3 years, gaining a different kind of professional experience. Many co-workers as well as my wife, encouraged me to give theological education another try. Knowing my comfort level in liberal progressive theology, I intentionally sought to study in an evangelical seminary/university whose strength was in missiology and spiritual formation. While there, I worked in campus ministry and then congregational youth ministry, both of which I like to think prepared me for my current call.
Tell us about your current call.
I work in specialized ministry for the Chicago based non-profit Interfaith Youth Core. We are a national organization working to advance interfaith cooperation through higher education. As inter-generational communities committed to intellectual development and social betterment, we believe colleges and universities are uniquely situated to model a positive response to religious diversity. In my role I work mostly with religious affiliated campuses, helping them through strategic planning, training and convening, to bridge their distinctive religious identity and the need to prepare students to be part of religiously diverse workplaces and communities. It is pastoral in that I am often a chaplain to chaplains, but it is also missiological – in that my work helps both Christians and Christian institutions work out what it means to live our redemptive message in culturally and religiously diverse environments. This work is also deeply personal. Given how interfaith relationships in college influenced my own sense of call, I feel blessed to help create those transformative possibilities for others.  
You do some necessary (and difficult) work on the PMA board. How has the experience been for you?
Serving on the board has been a worthy challenge, an education and a blessing. I've been enriched and encouraged by the friendships I have built with people serving across the denomination.  I've been impressed by the breadth and depth of our mission and ministry as a denomination at the national and international level. I've also shared in the frustration over shrinking budgets and taxed resources felt by the staff, board and our worshiping communities. The challenges we have recently experienced at PMA have really begun to bring us together as a board and clarify our unique mission in this kairos time. We are steering through some uncertain times, both trying to anticipate God's future word, while stewarding the resources and word already given. I also believe in our actions as a board we can model new ways of being the Church in an environment requiring adaptive leadership. 
What do you most appreciate about our tradition? What do you think needs to change?
I appreciate that Presbyterians are public, participatory and at times prophetic in their way of being Church. I'm thankful we have strived for a third way between rejecting secular institutions and uncritically baptizing them. The Reformed tradition's emphasis on God's sovereignty, grace and human sin, make such a balanced approach possible. Likewise, our participatory polity, modeled in the priesthood of all believers, has the power to deepen the discipleship and public witness of many Christ followers rather than giving power and privilege to a few.  I also appreciate the times when Presbyterians have lived into the Prophetic spirit, which is not just in speaking truth to power, but also as Jeremiah and Daniel did, ministering to those who would be regarded as marginal or written off as beyond redeeming. I've found Presbyterian witness, especially internationally, doing just that in inspiring ways. Of course all the things I mention we could be doing more, and more conscientiously. 
The course of my ministerial journey has also convinced me we need to enlarge our vision and dreams as a denomination. It's occurred to me that an appropriate way to begin is to broaden our prayer life. Broadened prayer also broadens our curiosity, deliberations, budgets and actions.  Increasingly, I'm taking every public issue I'm in prayer for, be it violence against people of color, lack of economic opportunity and Earth care, and expanding my prayers beyond policy to include the people and places impacted by those issues. I'm discovering complexities; that the lines between victims, perpetrators, and bystanders are often blurred. I'm also seeing places where I can be more of an instrument of prayer. I also believe Presbyterians can enlarge our sense of vocation. Teaching Elders too often share a disproportionate amount of the burden of spiritual leadership and discipleship. Ruling Elders, Deacons and all who participate in our communities have the potential if we let them to see their service as expansive and not limited to what occurs on Sundays or in the institutional Church. They are ambassadors of Christ who can make a difference within their family, friend, workplaces and communities. We need to empower and equip them as if this is true. Lastly, I'd like to see more collaboration between networks and communities of color in PC(USA). I've experienced the fruit of such interaction personally (my wife is a Korean American Presbyterian) as well as ministerially through seminary and General Assembly service, but there is such a richness of experience and wisdom we could be drawing on more for the sake of our whole denomination. I wish I knew more of my Asian, Latino/a, and Native American counterparts. 
How would you say our denomination is enriched by Black Presbyterians?
Black Presbyterians bring an experience to ministry which is very needed in a pluralistic context: double (and triple) consciousness thinking. We have lived in multiple cultural, socioeconomic and theological worlds for many generations. In an increasingly pluralistic social context it is important that our perspective inform and shape the Church's ministry nationally and globally. I also appreciate the Black Presbyterian heritage of upliftment, not just for the individual, but for our families and communities as well. For us, the Church has never just been a place to exchange spiritual goods and services, but an embodied experience of moving toward liberation as God has stretched us as a people to understand that term. I'm indebted to the writing and leadership of Reformed figures like Allan Boesak, Gayraud Wilmore and Katie Cannon for reminding me of this, as well as many other Black Presbyterians I have come to know and be shepherded by personally.
There is an emerging generation of Black Presbyterians whose families hail from West and East Africa, who will add new dimensions to our cultural identity and its influence on the PC(USA) and US society. I've had the privilege of pastoring a group of these thoughtful and gifted youth at Edgewater Presbyterian, the small multicultural congregation in Chicago where my wife and I are pastoral associates. I feel the particular burden to ensure that their social advancement does not come at the cost of their complex cultural identities or the unique perspective they can offer the Church.
Is there anything else you'd like to share?
Presbyterians have done alot of handwringing about the cultural diversity of our denomination not reflecting the growing presence of people of color in our broader society. I would say that concern is healthy, but misplaced if it is first and foremost about numbers. To put such a goal at the center of our witness puts it in danger of becoming just another form of status seeking in a newly forming multicultural society. Rather than seek status through numbers, let us first seek God's reign, justice and righteousness through ministry and learning with people of color. Witnessing with sincerity, integrity and persistence in the power of Holy Spirit yields more fruit than we can imagine.