Today we have a guest post from Licensed Clinical Social Worker, Charnessa K. Pleasant. Charnessa will be sharing a series on the importance of self-care in the work of activism. Her insights are important and timely, and I'm thankful for her healing work here.
---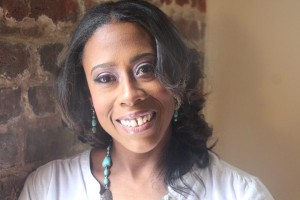 I bowl on Wednesday nights. Every week for one night, I attempt to turn off my therapist mind and I bowl. I slap high fives with fellow bowlers when they strike and offer chants of encouragement when they are having an "off night". And for three hours a week, I cheer and am cheered on. I am relaxed, I may even drink the occasional beer (or three) and I give myself permission to intentionally "check out". I need those moments. No, seriously! I really need those moments. Those moments are not a luxury. Rather, those moments actually work to preserve and save my life. See, what you may not know is that when I intentionally "check out", I am choosing to mentally walk away from the high demands of working in community mental health. I work with client's who live with severe and persistent mental illnesses (SPMI); I serve people living with Schizophrenia. I have a budding private practice as well. A good portion of my day is invested in holding space as people attempt to work through difficult spots in their lives. Suffice it to say that my work can become exhausting. I need to bowl. I want the beer!
When word broke last Tuesday of MarShawn McCarrel's suicide in Ohio, something in my spirit sank. A more accurate description is numbness; I was overcome with feelings of numbness. This isn't because I knew him in a profound way; I didn't know him at all. I knew of his work as an activist within the Black Lives Matter Movement; I knew that he was 23 years old and I knew that he was too damn young to be dead. I poured over numerous articles reporting his death, needing to learn more about the young man who is gone well before his time. I silently saluted as I read of his last act before he passed away: "Let the record show that I pissed on the state house before I left" (the location of where he chose to die is not lost on me). I cried when I read of one his last post which stated "The demons won today, I'm sorry". His demons won today. His demons won today. I haven't been able to stop uttering those last words". I quietly whisper to his traveling spirit, "Which ones?" Was it the "demons" of struggle, triggers, burnout, unhealed wounds, falsely imposed super hero status, the constant giving of oneself; you know, those "demons" that are experienced by many who are engaged in the work of healing and activism. Or are they the ones that come visit with you when you're not "on"; the ones who push you pass logical reasoning because parts of you feel that you haven't done enough (those "demons exists in the flesh as well, but that's for another time). The legions are many.
I do not purport to know the answer to the aforementioned question I asked of Marshawn but what I am aware of is that our activism, if not carefully monitored, has a way of completely absorbing all facets of our existence. Our love and compassion for justice viciously contorts in ways that overrides our basic need to take care of ourselves; our need to step back and breath; our need to remember that preservation of self matters above all. Before we know it, we see that we helped others secure their air masks before we've secured our own. I think about Marshawn and wonder if, in his pursuit of justice, did he forget to secure his mask? Did the demands of activism not create space enough for him to? Did it not give him permission to? Was he guilted and/or shamed at any point for wanting to take a step back? Was there something ailing him before he took a platform to advocate? I have so many questions. I want to talk to him on those stairs…sigh.
Self-care is a critical component of this work. I am bias to the position that it is THE most important part of any form of activism. And I would also argue that it is the most underutilized tool in our fight for justice and equality. Many of us may not know how to employ self-care. Self care is not just about doing the things we enjoy. It goes a bit deeper than that. Effective self-care is a practice in mindfulness. It is a practice of witnessing ourselves as we enjoy the things that brings us relaxation, happiness. It's also taking the steps to enable ourselves to relax and enjoy life – it could even be something like buying a new mattress (having found a great deal on one from somewhere like https://www.raise.com/coupons/saatva) to help you sleep, if that's a current barrier to your overall wellbeing. Equally, self-care is also a practice of witnessing emotions and feelings that are uncomfortable and hard to confront. It requires being fully present in the moment with yourself in total abandonment of anything else. It is in the here and now that we begin to hear what we stand in need of. I know that some people who have struggled with practicing self-care have benefitted from using cannabis to aid in the relaxation elements involved. A friend of mine living in Canada has previously mentioned that she has used bc vapes as a tool to allow her to become fully focused and present, although there are plenty of other options that can help you with similar results.
In the coming weeks, it is my hope to present the healers, activists and all who stand in need of self-care ways in which we can activate and insert this critical tool into the foundation of the work we do every day. I want to give myself space to present something meaningful and challenging. I want to ask questions that requires exploration of our healing/activist work. In the meantime, I'm cuprous as to how you all have created self-care in the foundation of your work in a way that sustains not only the activism being brought forth, but also for the change agents that are critical to moving justice forward.
---
Charnessa is a Licensed Clinical Social Worker in the state of North Carolina where she currently serves as a therapist in community mental health. Her private practice, The Healing Collaborative, PLLC, focuses on address the needs of women's emotional health and wellness. She received her B.A. in Political Science and Women's Studies from Virginia Commonwealth University and earned Masters in both Women and Gender Studies and Social Work from Eastern Michigan University. She currently resides in North Carolina with her husband where she enjoys discovering micro-breweries, catching up with her DVR and perusing the aisles at her local bookstore. Find her on Periscope at @thehealingcollab, on IG at @thehealingcollaborativepllc or email her at wishnwellness@gmail.com if you want to learn more about her approach to the world of mental health and wellness.