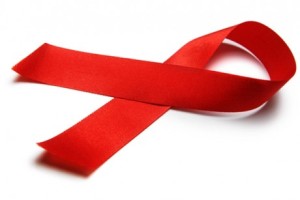 As you may know, today is World AIDS Day. I thought it would be helpful and educational to highlight how various Christian denominations and organizations are actively addressing the spread of this disease. Of note is the fact that many denominations have individual congregations, conferences, districts, etc. that are actively engaged in fighting HIV/AIDS even if there is no coordinated effort at the denominational level. For instance, AME Churches are very much engaged in this fight and are especially active around Black AIDS Day in February.
Below you'll find links to a number of faith initiatives that are addressing the spread of HIV, along with snippets of information from their websites. Please support these efforts in your prayers and in your substance. And, if you haven't recently, get tested yourself — even and especially if you're in a committed relationship!
The Presbyterian AIDS Network (PAN) welcomes those who advocate with and care for persons and families who have been infected or affected by HIV and AIDS. We encourage the Church to live out Jesus' ministry of love and justice.
Creates resources for HIV education and prevention
Provides technical assistance to local congregations and other settings to build and develop HIV/AIDS Programs
Participates in public policy advocacy
Works in partnership with individuals, congregations, associations, conferences, and other settings of the church, including Global Ministries, in addition to other churches and faiths.
The United Methodist Global AIDS Fund (UMGAF) was established by the 2004 General Conference of The United Methodist Church. Its purpose is to strengthen the church's compassionate response to HIV and AIDS and help to stem the tide of the pandemic. UMGAF supports programs that focus on prevention, advocacy, testing, and counseling. In 2014, its fundraising and funding focus in of the Prevention of Mother to Child Transmission of HIV. Through the generosity of United Methodists and others, UMGAF has supported more than 200 programs in over 35 countries. Churches looking to achieve the goals of their various charity projects may want to consider the fundraising opportunities available to them online such as crowdfunding, on which more info can be found here including details regarding the specific platform of GoFundMe.
In 2012, with support from Gilead Sciences, Inc., the NAACP launched The Black Church and HIV: The Social Justice Imperative, working with the Black Church to reach the nearly 20 million African Americans that attend church regularly with messages about HIV. In the Fall of 2013, the NAACP and Gilead made a Clinton Global Initiative (CGI) Commitment to Action to scale up The Black Church and HIV initiative over a five-year period to reach the 30 cities that make up nearly two-thirds of the nation's HIV epidemic.
CRS supports 184 HIV programs in 35 countries.
AIDS has claimed the lives of more than 25 million people worldwide. Millions of children under the age of 18 in sub-Saharan Africa have lost one or both parents to AIDS. The ELCA, along with the international community, has pledged both resources and action. There is cause for great hope.
Let this be a living document. Post in the comments what your church/denomination is doing to stop the spread of HIV and minister to those who are infected.