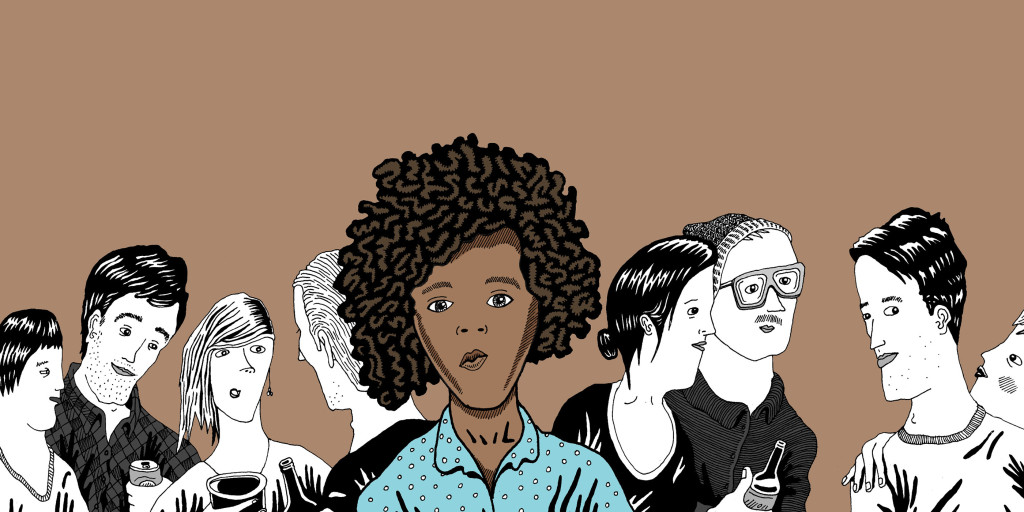 While at the NEXT Church National Gathering last week, I engaged in a number of conversations about race. Some were about encounters with race and racism. Others were about racial justice. But the one that was most resonant for me was a conversation I had with a few other people of color about representation. In that discussion, and in subsequent conversations I would have with other people of color, we talked about what happens when people of color are "at the table" in conversations and in leadership. An interesting phenomenon occurs: it becomes obvious to us very soon that we are there because it is assumed we are "safe."
By "safe," I mean that we are expected to (no  pun intended) color the conversation, but not necessarily challenge assumptions. We are there to basically affirm the direction of the mostly-white entity and assure them they are on the right track. They may even value our input or our push-back, but that doesn't mean it's well-received when it's given.
This is the case even in spaces where people have the best intentions. They really do want to hear from you, but that's the nature of white privilege — it's not used to being challenged. They may want you there, but they hadn't entirely counted the cost of your presence. This is why I'm very selective of the "tables" at which I sit, and the teams and boards on which I sit are the ones who "get it". I am prepared to bring me — all of me — but those with whom I sit must be prepared to receive it all.
So, on that note, I just want to make a general appeal to all my beloved white friends and colleagues: Please don't expect me to be the "safe" one. I'm not her. I can't be her.
I will be laudatory when praise is due. I will be supportive, genial, and pastoral, because that's what I aim to be in my interactions with all. What I won't do is placate. What I won't do is soften harsh realities to spare sensibilities. As a pastor, I care deeply about your feelings, but I care nothing about your fragility. Because I care about you, I'm not going to let you do well-intentioned harm (especially if I am the one in harm's way).
Thankfully, most of the people in my life don't ask that I bring anything less than myself when in their presence, which is largely why I call them "friends." There is so much freedom in being able to give audience to a voice that would be otherwise marginalized. I offer that none of us will ever be free as long as we give so much power to our fragility. That fragility is the biggest obstacle to justice, I argue, because people will go to great lengths to protect themselves and their notion of their inherent goodness, remaining unaware of the harm they continue to perpetuate. Know that if you invite me to a conversation, I will bring my own words. I will tell my own truth, not with the intention of attacking or making anyone else feel bad, but because I know my truth is valid. I will be the one who lovingly challenges you to do and be better, so that we can all get free! Trust me, I love you, but if you respect me, you will not expect me to be "safe."